All customers will be required by Law to wear a face covering before entering the shop (trade counter area) and yard area.

Face covering can be a mask, snood, scarf or material covering to the mouth and nose.

Customers are NOT required to wear a face covering when they are in outside areas on our premises.

If customers do not have face covering, they will NOT be permitted to enter the trade counter by Law and we will have to politely ask to serve them outside as outlined below.

We WILL have alternative options to serve customers without face coverings. The order can be taken outside at a 2m distance or via telephone call, and the ticket will be taken outside to the customer to be served as normal.

If a customer is unable to wear a face covering and won't agree to be served outside the shop area, then we would reluctantly have to refuse service as obliged by Law.
Exemptions for face covering include:
If you have a physical or mental illness or impairment, or a disability that means you cannot put on, wear or remove a face covering.
If putting on, wearing or removing a face covering would cause you severe distress.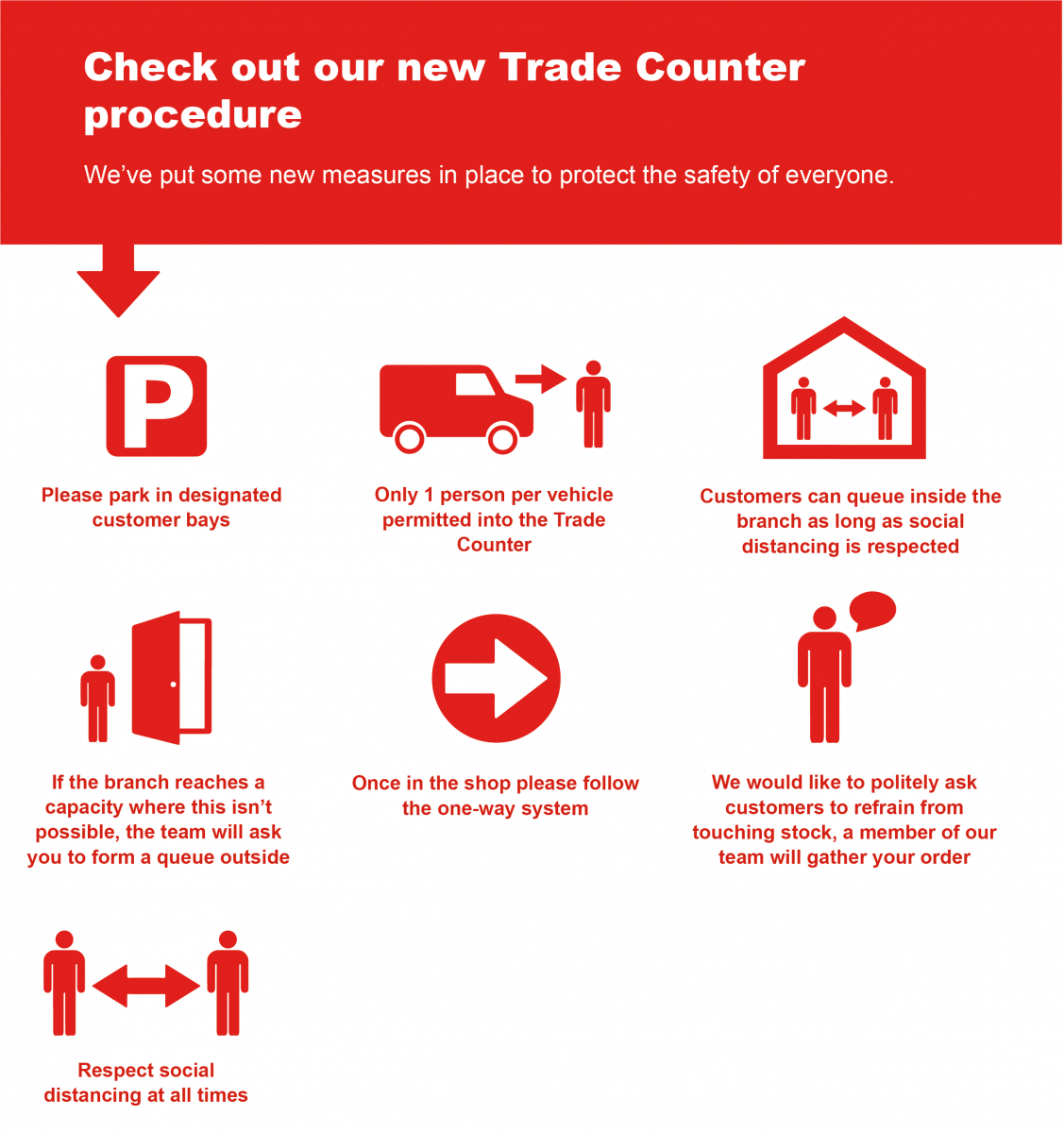 IMPORTANT MESSAGE
Guidance for Covid-19 Service Levels 12/05/2020
James Burrell are offering Safe Collection and Delivery Services for Account Customers ONLY. 
Please ring or email your local branch with any enquiries or orders. See our branch locator for a list of our branches and our opening hours.
Please see below a step-by-step guide to our current collection and delivery procedures.