Today marks World Suicide Prevention Day, WSPD, an annual event to raise awareness of how we can create a world where fewer people die by suicide.
The theme for World Suicide Prevention Day 2021-2023 is 'Creating Hope Through Action'
According to the World Health Organization (WHO), every 40 seconds one person across the world dies from suicide, with young people particularly vulnerable. Undiagnosed and untreated mental illness is the biggest reason behind suicide.
Here is a summary of key facts from suicides that occurred in 2019.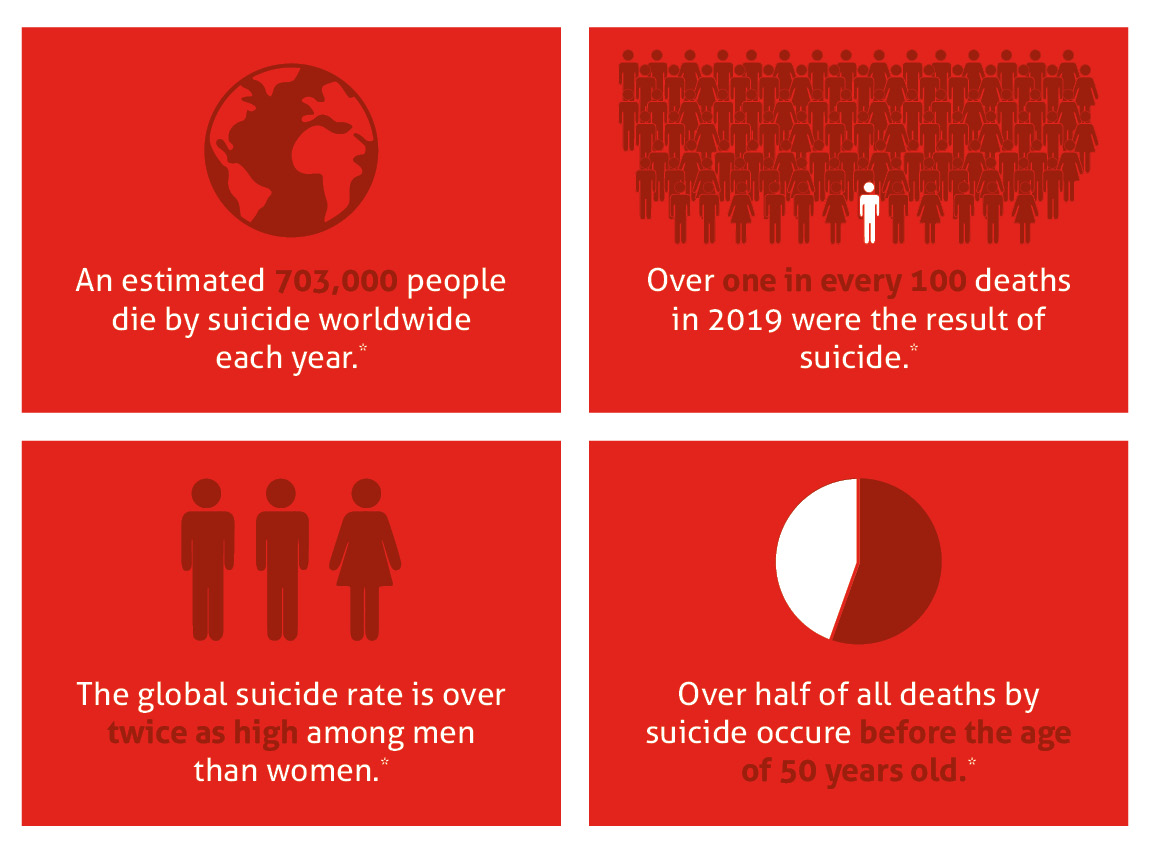 (*All facts and figures are taken from International Association for Suicide Prevention website)
'Creating Hope Through Action' is a positive message that aims to inspire confidence in people to engage with this complex subject. Suicide is preventable. We can all be there for people who are experiencing suicidal thoughts or have lost a loved one to suicide. As colleagues and friends, the best thing we can do is look out for the signs and talk. Small gestures such as saying 'hello' or asking, 'how are you today?' can sometimes make a big difference to how someone is feeling. If you are providing support to someone who is suicidal do not forget to get support for yourself as well.
If you feel like you're struggling and would like more advice or someone to talk to anonymously, then head on over to the Samaritan's website where there are many articles, tips and support available.